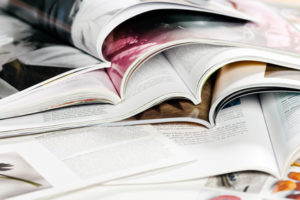 Profound. Structured. Formatted.
Publications for example
The well-founded and correct phrasing is very important for the content matter to be conveyed in a clear and comprehensible manner. For that reason, the scientific literature is always researched, and current papers are included.
A clear setup and transparent structure of a publication are not only beneficial for the readability but they also already please "peer reviewers" in advance. For that reason, projects are always structured with care – and a lot of experience.
New journal, new format. Do you feel like this is the most tedious minor matter? Nevertheless, the formatting is important – more than a few articles are eliminated before they even reach the "peer review". Therefore, articles will always be specifically formatted for the respective journal.
The articles, posters, abstracts can be created in German or English.
Use the plus in expertise!

Profound knowledge of evidence-based medicin
Own project management clinical studies (GCP)
Certified training in statistics (Duke University)
Successful projects

Original publications | Conference abstracts | Book chapters| Clinical investigational plans + other study documents| Minute-taking at Medical Advisory Board Meetings
Indications
Respiratory disorders | Spine disorders | Hereditary angioedema | Cystic fibrosis | Cystinosis | Hemophilia | Autoinflammatory disorders | Leg lengthening | Epilepsy
More information about Regulatory Medical Writing and Medical Marketing
Back to Medical Writing