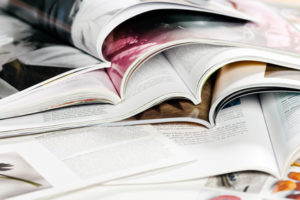 Well-founded. Structured. Formatted.
For example, publications
Sound and correct wording is so important to ensure that all content is conveyed clearly and comprehensibly. That is why I always research the scientific literature and include the latest work.
A clear layout and transparent structure of a publication not only promote good readability, but also please the peer reviewers in advance. That is why we always structure carefully - and with a great deal of experience.
New magazine, new format. Do you think this is the "most superficial minor matter"? Nevertheless, formatting is important - quite a few articles are rejected before peer review because of such "minor issues". That's why formatting is always specific to the journal in question.
The articles, posters and abstracts can be prepared in German or English.
Use the Plus in Expertise!
Profound knowledge of evidence-based medicine
Own project management of clinical studies (GCP)
Certified expertise in statistics (Duke University) + in-depth knowledge of data analysis and visualization
successful projects
Original publications | Congress abstracts | Book chapters | Clinical trial plans + other study documents | Minutes of Medical Advisory Board meetings
Indications
Respiratory diseases | Spinal diseases | Hereditary angioedema | Cystic fibrosis | Cystinosis | Hemophilia | Autoinflammatory diseases | Leg lengthening | Epilepsy | Hypophosphatasia